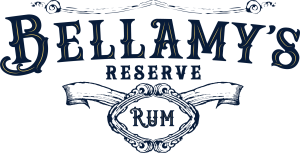 Pleased to meet you, my dear friend. I am Sam Bellamy, Captain of the Whydah Gally. Some may consider me a feared pirate, who sailed across the Caribbean and made a giant fortune. But the truth is, I am very much like you, my friend: An ambitious, righteous man with a noble heart, with a longing for the good things in life. An adventurer with the quest to conquer the woman I love. A skilful and daring captain with a loyal crew. And a Bon Vivant with a passion for a precious bottle of rare, old rum to keep myself and my crew happy and entertained on long Caribbean nights.
Words to live by
My good Whydah may have sunken to the ground centuries ago, in a storm which I could not defeat. But this rum of mine shall bring back my spirit to your discerning collection, my dear friend. May it inspire and remind you to live every day of your short crisp life to the fullest, just like I did, and never settle for anything but the very best.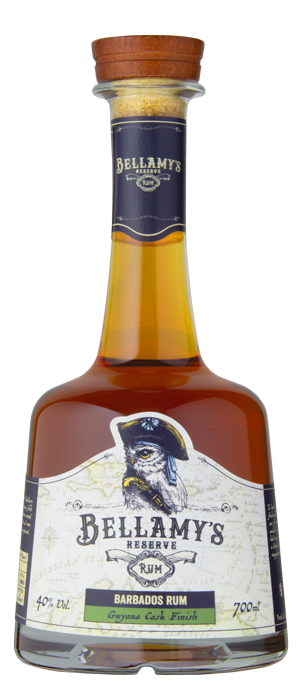 For magnificent swashbucklers like you!
8 year old Barbados Rum finished in rum casks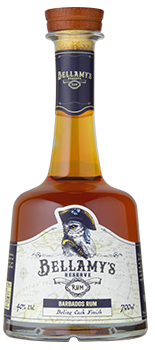 Belize
This rum smells like raw sugar cane and molasses, accompanied by precious and rare spices like cinnamon and anise. The rum repeats this sensation on your palate and lingers as steady and smooth as the tide of Caribbean shores.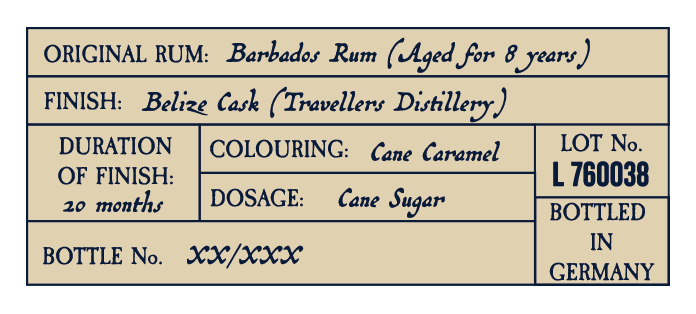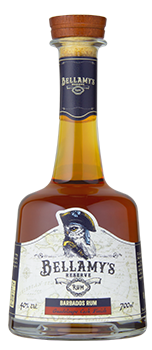 Guadeloupe
The aroma of this complex rum has a strong, full-bodied spiciness and loads of sweet plums. You'll find tart impressions on the palate and a hint of smoke in the finish of this wonderful rum – just right to prepare you for a hard battle.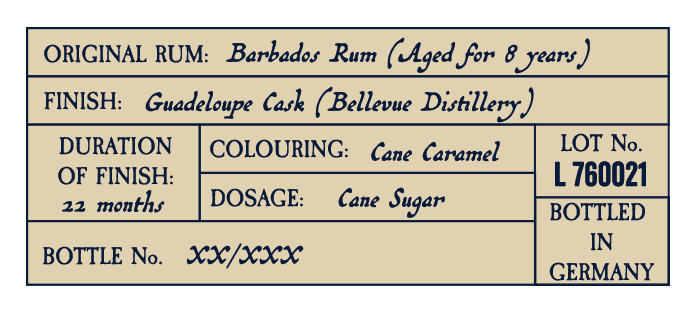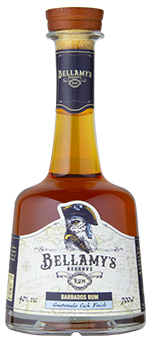 Guatemala
In this treasure you can still taste the sweetness of the original Barbados rum, but with a greater aromatic deepness, wooden notes and a touch of marzipan. On the palate you find bitter almonds, hints of dark honey and chocolate.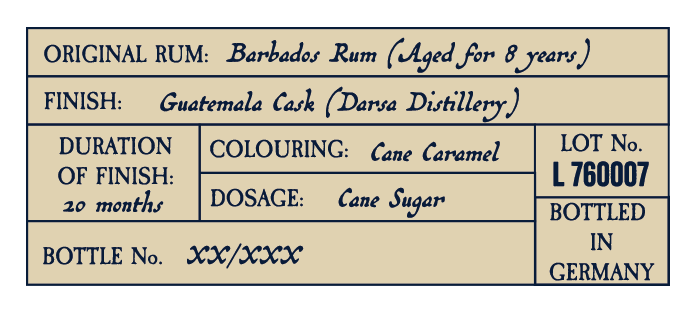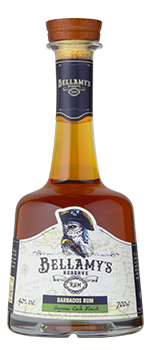 Guyana Enmore
The rare barrel of the closed Enmore Distillery enhanced our rum with notes of spices, fresh mint and dark chocolate, which get thrown around your tongue like loose barrels in a storm. A rum as deep as the open sea that needs to be explored.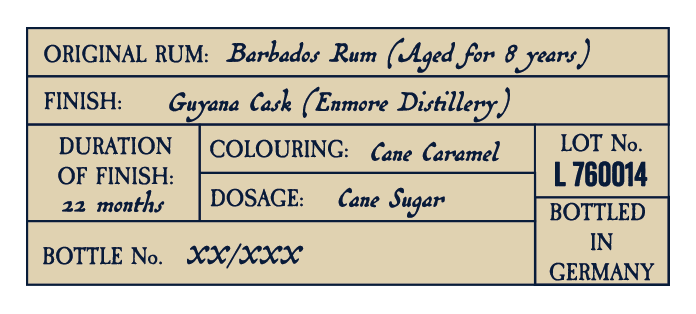 Jamaica
The distinctive flavour of ripe fruit and esters of Jamaican rum has seeped into this Barbados rum with hints of vanilla and coconut, giving it a rare spiciness and a full-bodied character that makes it a liquid feast for your palate.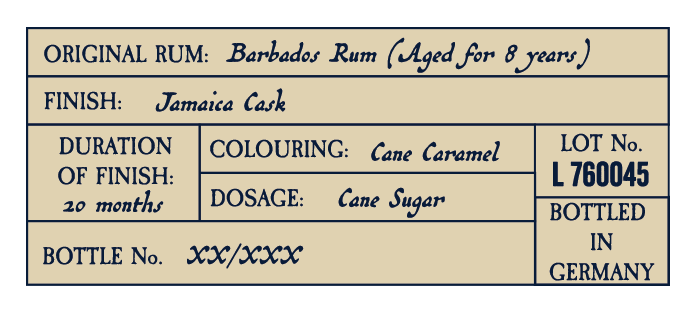 Taste Bellamy's Reserve Rum
Fairs & Festivals & Shops
We Are Happy To See You!
Where to buy:
Perola-Shop.de
Rum & Co.
Taste Bellamy's Reserve Rum
Fairs & Festivals & Shops
We Are Happy To See You!
Where to buy:
Perola-Shop.de
Rum & Co.
---